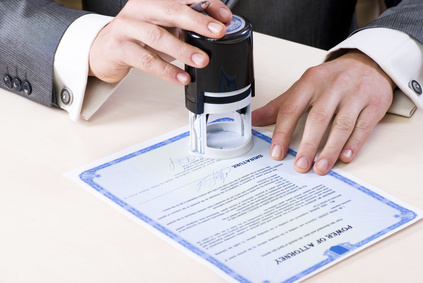 Recently more and more people contact me from abroad with the same question – whether they can sell their property in Czech Republic without a need of arriving in person, and what is needed for this. Of course, the sale of a real estate can happen without the presence of the owner, by a power of attorney.
But attention.
The power of attorney must be drafted in a certain way: it should specify the specific property, listing all the necessary procedures and authorities. Only in this case can you be sure that the land registry (cadastr) will accept it.
Often people do not have the possibility to visit the Czech consulate in the country where they are in order to authenticate the signature on the power of attorney in the Czech language. In this case, we draft the power of attorney here in Czech language, translate it into the language of the country where the seller is located, he legalises the signature in his local language, sends it to me, and I do the official translation back into Czech language with a court interpreter.
Depending on the location of the seller, we may need an apostille. For example, if a person authenticates his signature in Russia, then the apostille is not needed, and if he does it in the USA, then the apostille is needed – this is an additional authority when legalising the signature in the USA.
So you don't need to come to the Czech Republic in order to sell your property. Feel free to contact me and I will take care of everything.