How many times have you seen a property with disorder and so much stuff and furniture in it that you were not able to see the property itself behind it? Bad lighting, weird color of the walls, no warmth, and maybe a strange smell too.
A property in such a state often puts off potential buyers or investors.Too many colors, furniture and personal items prevent people from focusing on the most important thing – the property. Our eyes get tired very quickly: the more things we see in a room, the less information we can process. In other words – when we see too much, we see nothing.
To gain a competitive advantage in today's real estate market, when buyers and investors have plenty of choice, properties must be priced adequately and look better compared to other listings on the market. One of the best proven methods to accelerate the sale of real estate is a process known as "homestaging."
Homestaging is the process of preparing a property for sale by emphasizing its best features and depersonalizing it, thereby opening up the opportunity for a potential buyer to imagine the property to be their home, imagine their own belongings in a given space. The goal is to create a space that allows buyers to feel emotionally connected to it.
Take a look at a few examples of rooms before and after homestaging: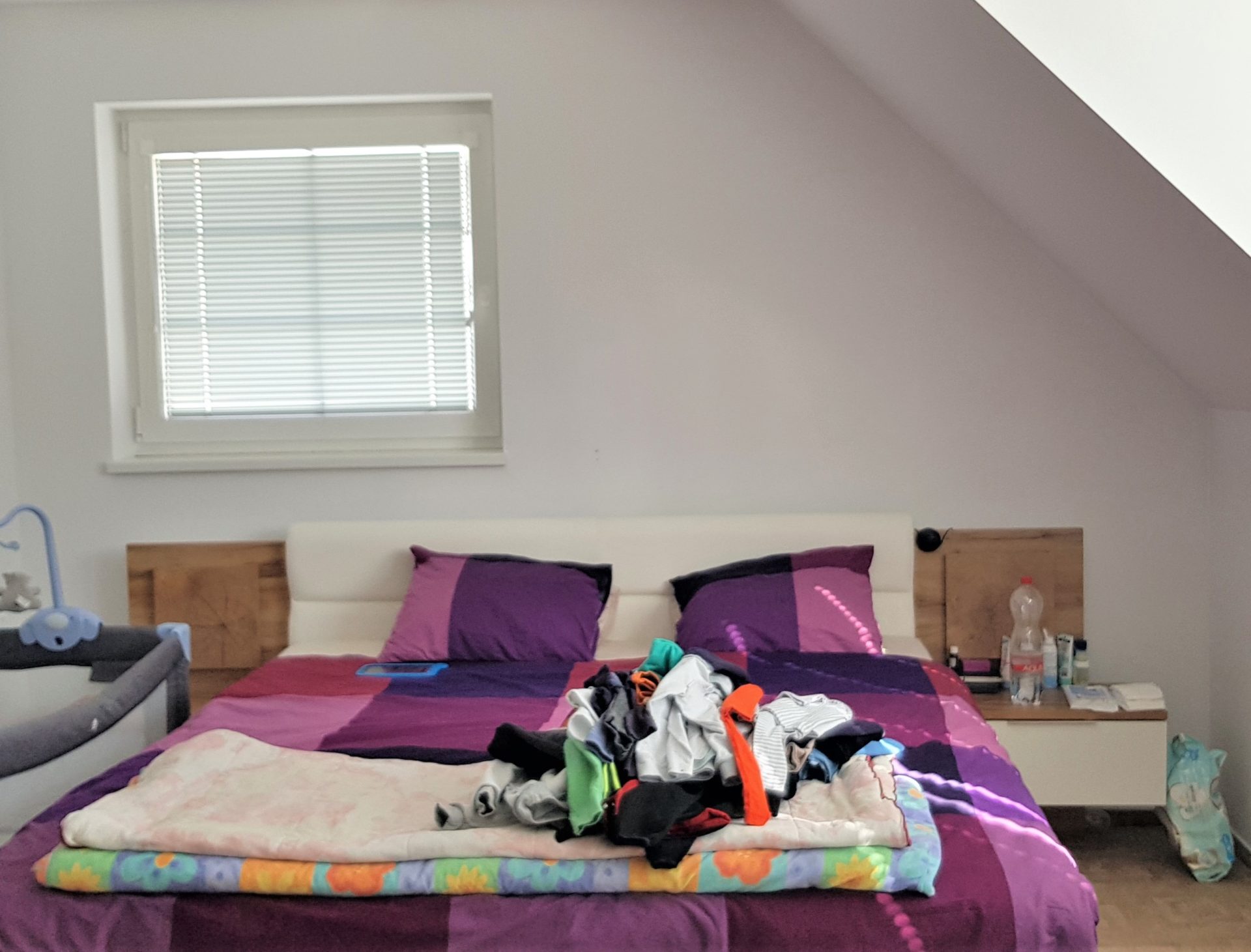 Does home staging really work?
Almost all studies show that a property after home staging usually sells for much more money and in shorter time.
Let us look at the facts:
Most buyers form an opinion about a property within the first 7–10 seconds upon arrival.
In controlled tests of sales of identical homes, unfurnished homes sold within 102 days, while furnished homes sold within 45 days.
More than 65% of real estate agencies confirm that professionally furnished homes increase the price buyers are willing to pay by 3–10%.
How do I know if I need homestaging?
After homestaging, each property will increase its attractiveness to buyers. Even the most beautifully decorated and organized homes can improve after home staging because what makes a property attractive to a prospective buyer is different from what makes it attractive to the person who lives in it.
Homestaging pays off especially for emty properties because it helps buyers better understand the size of each room and visualize how their furniture would look in the offered space.
Who will take care of it?
We work with the best professionals in the industry. Their consultation is costly but essential for the presentation of the property. Their services are free for our clients.